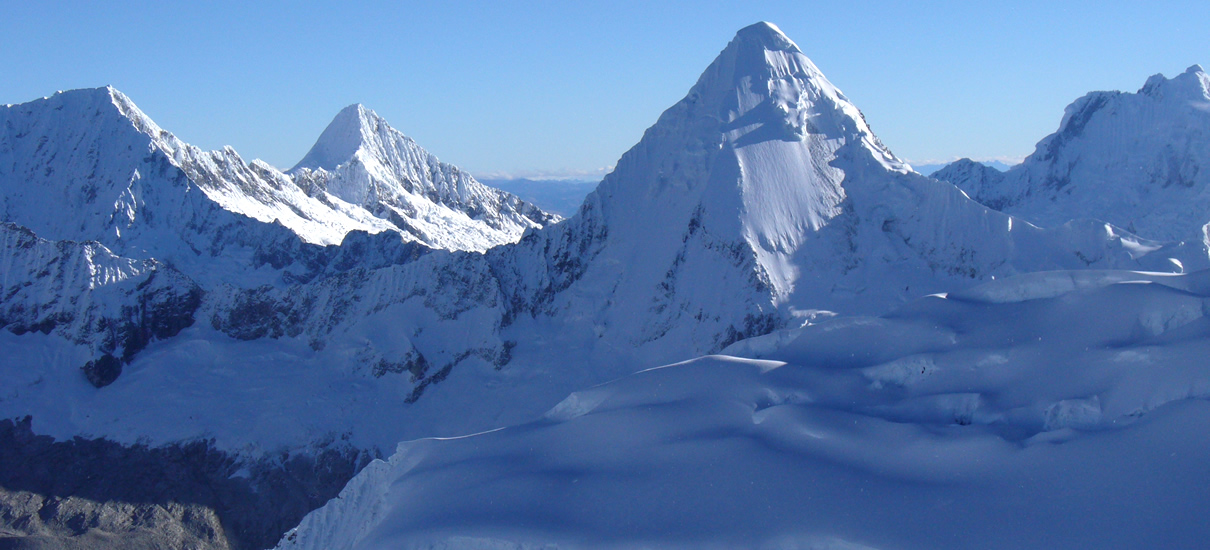 The North ridge is a long moderate climb that gets more committing as you get higher. On a clear day, you will be in the sun all day and have outstanding views of Santa Cruz Grande, Taulliraju and everything in between. This route provides glacier travel, steep snow and an airy ridge, capped by a beautiful Summit.
FIRST ASCENT: August 19th 1932, by E. Hein and E. Schneider.
ELEVATION GAIN: 800m from glacier, 1,200m from moraine camp.
GRADE: D
TIMING: 4 nigths / 5 days.
Huaraz at the foot of the Cordillera Blanca, is an open door to the paths and summits of the Cordilleras; it is also an ideal and lively base.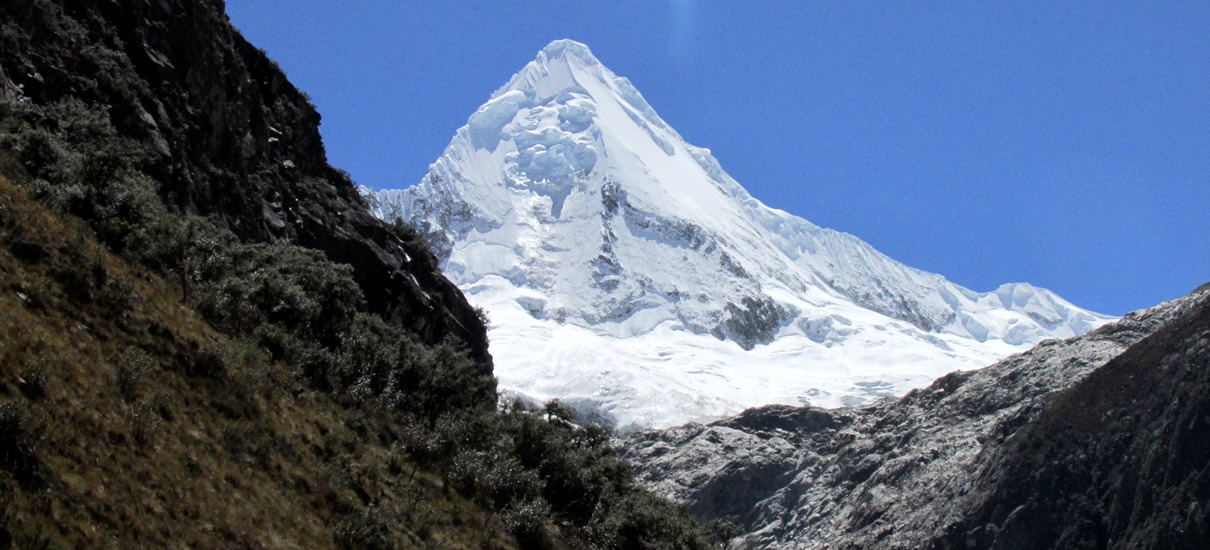 PERU AMAZING ADVENTURES ADVICE:
Be sure to take out insurance (repatriation).
Acclimatize by gaining height slowly, you will not gain any time by going too fast
Take time over things so you don not forget the essentials
Have a good trip and many adventures, the summit and paths are waiting for you.
And last but not least we would like to mention that the success of our trip depends to a large extent on unpredicted events such as weather condition or personal reaction, so an adventurous spirit and good will are essential for the success of the expedition.
INSURANCE
We strongly recommend the purchase of an insurance plan to protect you from the unexpected. Below you will find several insurance resources. We are not experts on travel insurance and therefore ask that you please consult the insurance company with any specific questions. Examples of coverage available for adventure travel are outlined below.
If you choose not to purchase insurance, you assume full responsibility for any expenses incurred in the event of a medical emergency and/or evacuation, as well as for trip cancellation, lost luggage, etc.
Contact us if you need any further information, please.