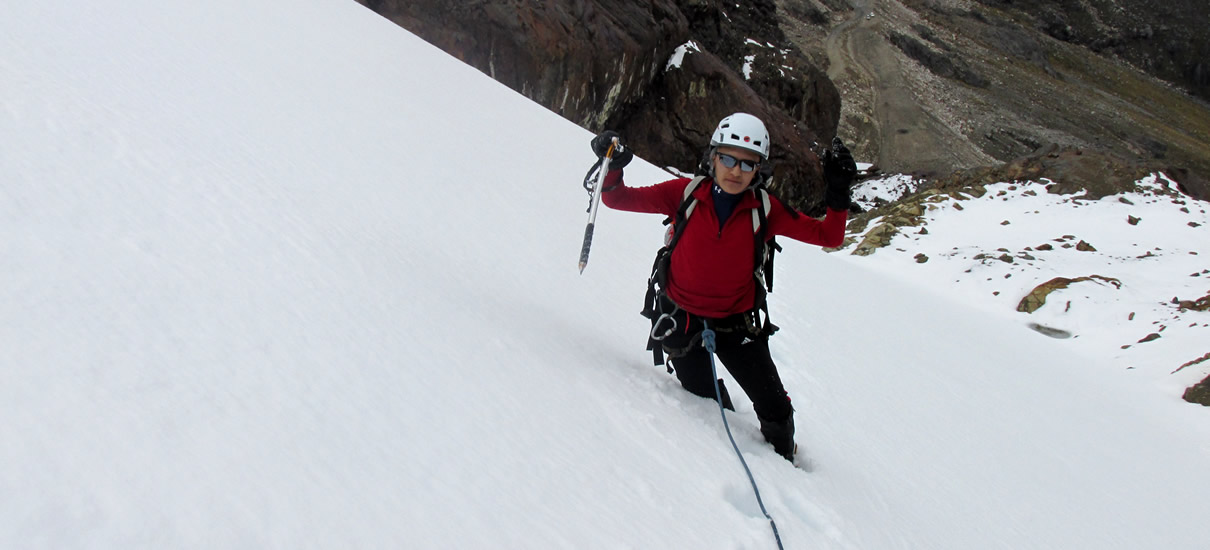 The Nevado Mateo, with 5,150 meters of altitude, is probably one of the easiest summits to climb in the Cordillera Blanca. Moreover, this ascent works perfectly as an acclimatization before a bigger goal.
The Nevado Mateo summit is a fairly straight forward climb, which invites beginners and non-technical climbers to have a great experience at high altitude.
Our mountaineering adventure starts in Huaraz around 3 AM, driving north along the Callejon de Huaylas until we are in Carhuaz. From there, we have to continue driving in east direction into the Ulta Valley. Our transfer will leave us in the parking lot at 4800 meters above sea level.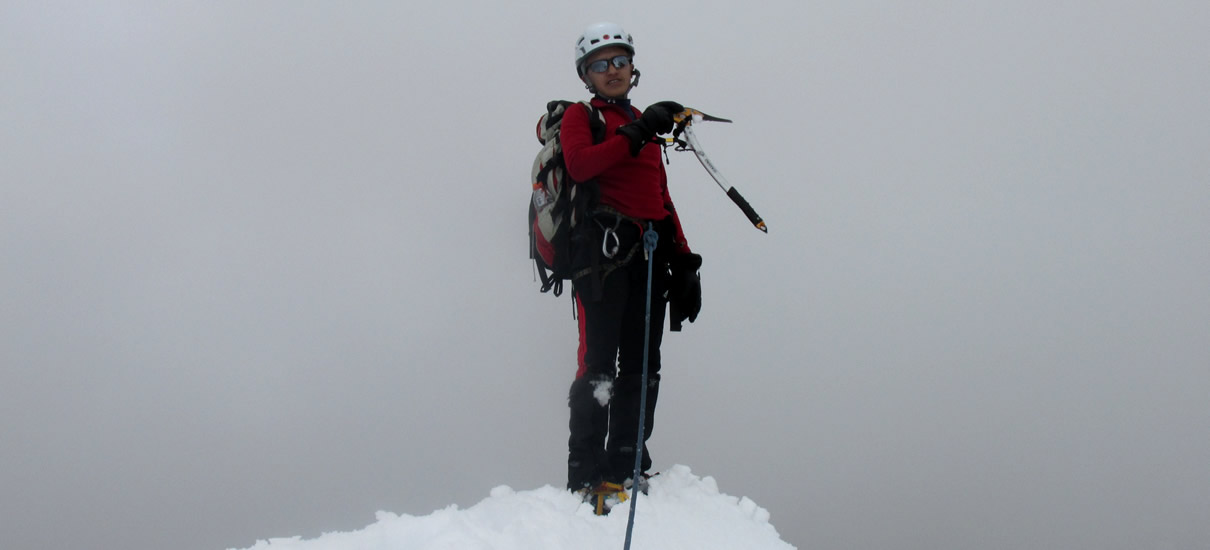 And here the adventure starts. We will walk on a rocky path until we reach the foot of the Nevado Mateo. Now it's climbing time We have to climb the north face of this spectacular iced slope up to the summit.
Once in there, we will have an unforgettable view of the surrounding peaks over 6000 meters. We'll be able to admire the mountains of Contraihiervas, Ulta, Hualcan, Huascaran, Chopicalqui and Yanapaccha.
Frozen cascades, blue glacier lakes and alpine meadows are many other natural beautiful view. We will enjoy from the summit of the Nevado Mateo