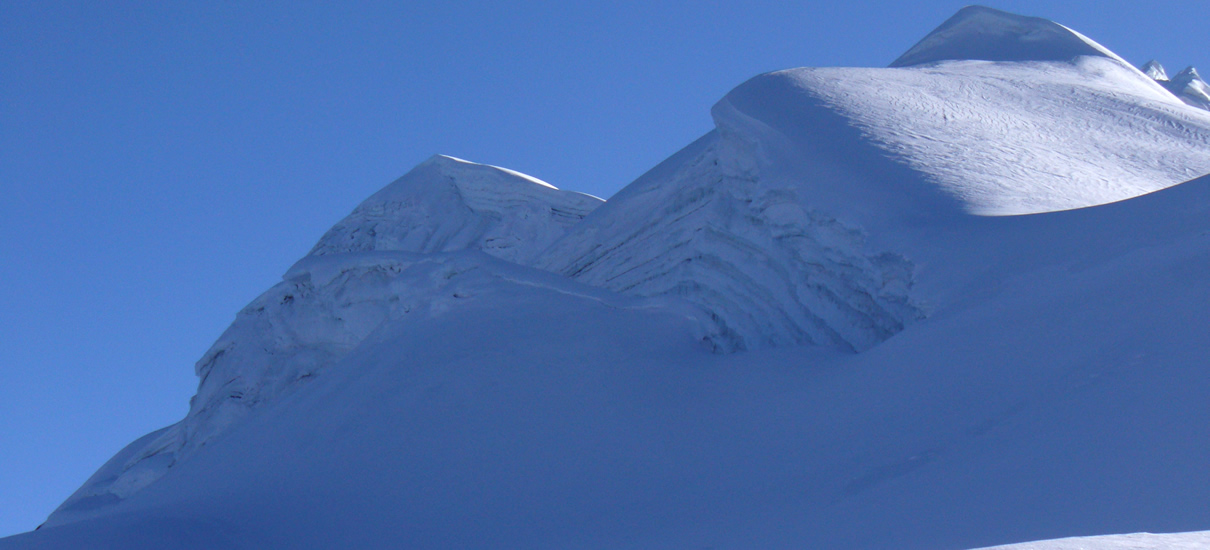 ASCEND INFORMATION:
GRADE : 1/A
LENGTH : 2 - 3 days
ROUTE : SW slope
From the huts climb up the small valley to NE, skirting the rocky cliffs on right bank, near a stream. At the foot of smooth rock slabs go right up a series of ledge and an earth-filled crack (II). Antil the morena camp 4,900m. In the Callejon de Huaylas is the classic hub for hiking, trekking and mountaineering is the Cordillera Blanca.
QUEBRADA LLACA
Is one of three valleys directly above Huaraz. it is short steep - allowed possessing a green glacial lake and surrounded by some impressive peaks.
NEVADO VALLUNARAJU ( 5,686m)
The North ridge of vallunaraju is an enjoyable, moderately easy mountaineering adventure. The approach is the hardest part. The climbing is straight forward and rewarding, with lots of sun and great views.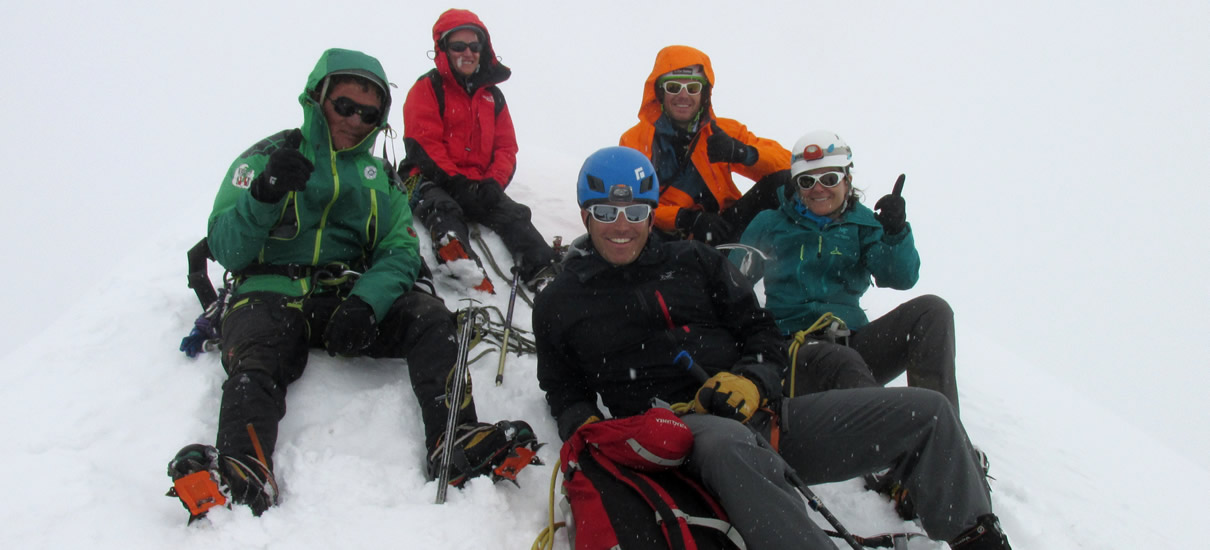 ITINERARY:
- Day 1.- Transfer to Llaca valley 2 to 3 hours, Vallunaraju base camp 4300m. overnight.
- Day 2.- Go up to moraine camp 4900m 2 - 3 hours.
- Day 3.- Vallunaraju summit, Huaraz.
NEVADO VALLUNARAJU:
2 DAYS
- Day 1.- Huaraz moraine camp.
- Day 2.- Summit, Huaraz
5 DAYS CLIMBING INSTRUCTION:
It is for beginners.
Day 1.- Check for campsite hazards and set up tents.
Day 2.- Introduction to climbing knots used for rock and ice climbing techniques, We get confident with the skills Introduced.
Day 3.- Quick review of what was learnt day before. Look at climbing mountain, danger and risk of glacier travel, look at Belay techniques and ice anchor placement.
Day 4.- Try to reach the summit and learn more new skills like route finding.
Day 5.- Summit day. Walk out and return Huaraz.
Huaraz, at the foot of the Cordillera Blanca, is an open door to the paths and summits of the Cordilleras; it is also an ideal and lively base.
PERUAMAZINGADVENTURES IDEA:
- Be sure to take out insurance (repatriation).
- Acclimatize by gaining height slowly, you will not gain any time by going too fast
- Take time over things so you do not forget the essentials.
- Have a good trip and many adventures, the summit and paths are waiting for you.
And last but not least we would like to mention that the success of our trip depends to a large extent on unpredicted events such as weather condition or personal reaction, so an adventurous spirit and good will are essential for the success of the expedition.