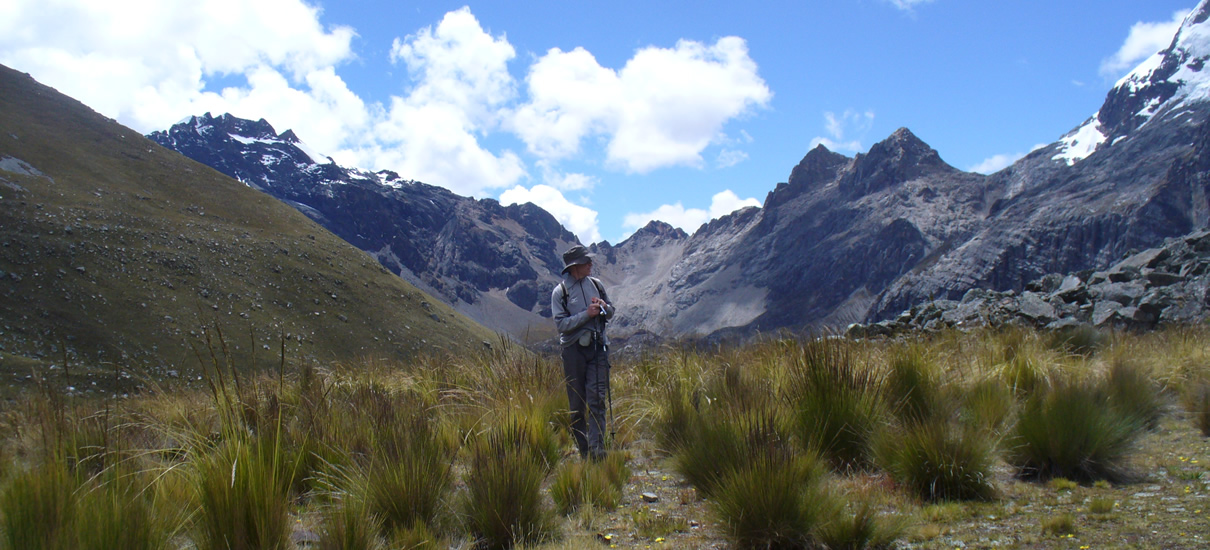 TIMING: 11 nights / 12 days
SEASON: April / October Trekking
GRADE: Demanding and Rewarding treks
Cordillera Blanca the highest tropical mountain range in the world is rated as some of the world's most magnificent trekking routes, a true paradise for trekkers and mountaineering people. Peru Amazing Adventureshas developed extensive selection of day hikes and multi-day treks chosen for their unparalleled views, the scenic variety they possess, the opportunity to pass through the local native Quechua population living around these areas who still maintain many aspects of their traditional Andean culture. We are glad you have chosen to visit the hospitable Callejon de Huaylas, offering attractions for both city and countryside lovers.
You will enjoy a marvelous trip, full of variety, surprises and unforgettable memories with the most beautiful mountain in the world ALPAMAYO.
This is a tremendous trek which avoids the more frequented trails. It crosses a major pass almost every day as it encircles many of the great summits of the Cordillera Blanca, the triple peaks of Santa Cruz, Pucajirca and of course Alpamayo and Tahulliraju.
Our 12 day treks, preceded by some early acclimatisation days, is remarkably sustained and amazingly varied and always on good trails.
The Callejon de Huaylas is a long, inter-mountain valley which is situated in the western Peruvian Andes, to the north of lima, Peru Capital.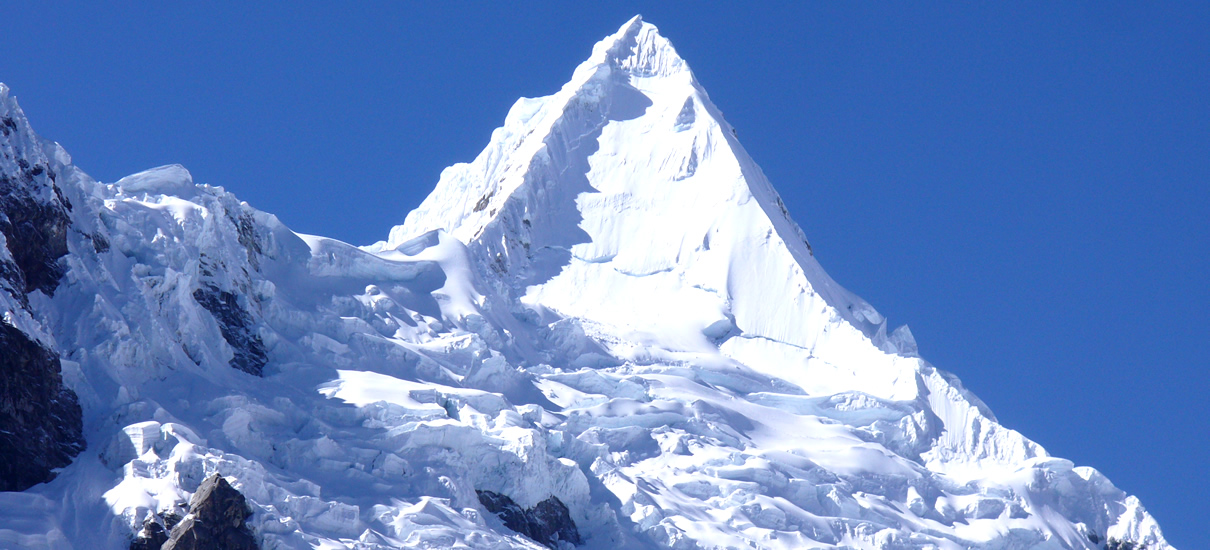 ALPAMAYO TREKS
The Cordillera Blanca range is the setting for our spectacular, demanding and rewarding 13-15 days trekking circuit. During which the range of altitude 2900m to 4850m combine to several andean ecosystems.
From Hualcayan to Santa cruz, Vaqueria or Ulta Valley.
THE CORDILLERA BLANCA
Is a mountain range extending almost 120kms from south to north and is about 20kms wide. Includes 663 glaciers even a surface area of 693.72km2, 30 snow capped mountain higher than 6,000m, 200 snow capped mountain higher than 5,000 above see level, 296 lakes with total surface area 28.14km2.
Most of the Cordillera Blanca falls within the boundaries of the Huascaran National Park and offers a huge variety of unique plant life, flowers and wildlife which come under the protection of National Park.
Excellent all around fitness and previous, Hiking/Trekking/Climbing experience, preferably at altitude. Basic mountaineering experiences recommended, but some training and skill review will be conduced during the trek as needed. Trekkers, climbers may attend the trek portion of the trip.
Acclimatization in Huaraz:
2 or 3 days, one day tour around Huaraz, Cordillera Blanca - Negra to acclimatize this provides the opportunity to adapt well to the altitude - insuring a good physical condition before setting off towards Cordillera Blanca and Huayhuash Trekking and Climbing in Peru.