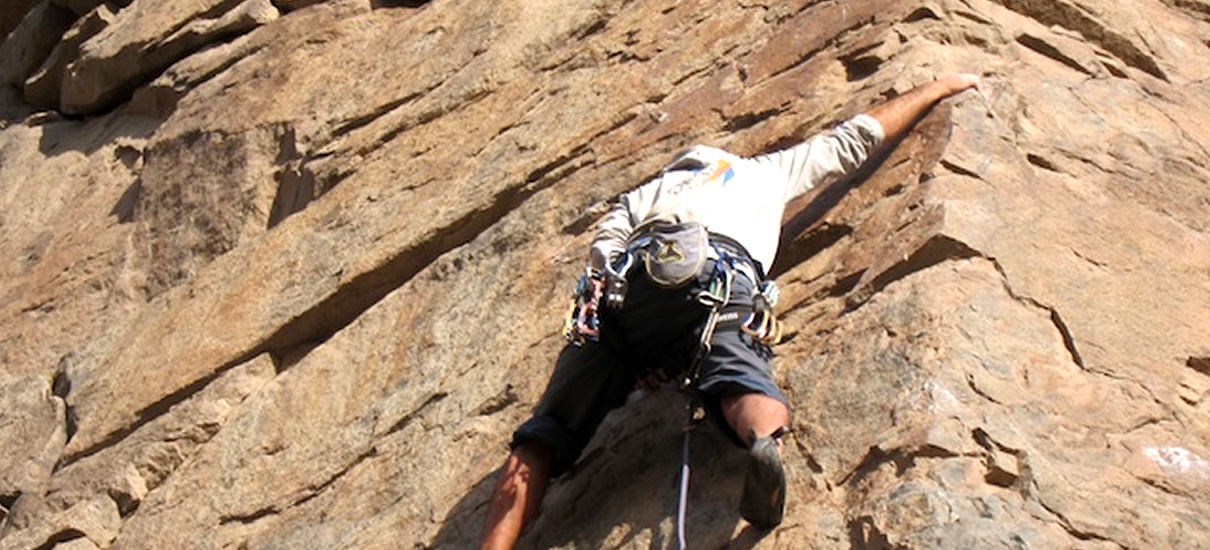 Peru Amazing Adventures Accurate Information About Climbing And Trekking In Shumaq Hirka Cordillera Blanca, Cordillera Huayhuash, Raura, Cusco, Puno, Arequipa, Bolivia and Ecuador
Performance Climbing The best way to learn and improve rock climbing technique is observe the technique used by good climbers, and practice to develop these techniques yourself. Make mental notes as you observe climbers. Practice the moves you see while reinforcing the basic fundamentals of good rock climbing technique described here. Often a new climbing technique may feel awkward and more difficult. But take to heart the basics of good rock climbing technique, and practice them. Soon as you develop muscle memory for your new technique you will find you are pushing your abilities up to a new level.
Rock Climbing Technique, Performance and Climbing Tips
Understand the basic principals of good rock climbing technique. To improve your own climbing performance learn and practice good climbing technique. These 13 rock climbing tips will help you accelerate your climbing performance.
Always Warm Up and Stretch before you start climbing. Tight muscles and ligaments don't perform as well.
Get in the habit of previewing and learning to read the route before you climb it. Developing this skill will help you get in the right position to make moves at the crux.
Use only the degree of strength on you grip as necessary to steady your balance. Your grip is often the first to go, save forearm strength as much as possible.
A finely developed sense of balance will help you make difficult static and dynamic moves.
By keeping your body close to the wall you keep your center of balance over your center of mass and relieve pressure on your grip.
Use your legs to hold your weight, not your arms. Your legs are much stronger and will carry you further.
Use arms for balance and shifting weight, not holding weight. When doing moves and sequences that require a great deal of upper body strength, move quickly through the sequence.
Developing the technique of dynamic movement is done by using momentum to peak at the dead point, which is the point at which you grip the hold.
Combining both static and dynamic elements of climbing technique will determine your speed of climbing. Climbers who have mastered this seem to move smoothly and effortlessly.
The right rock climbing techniques combined with building the right muscles give a climber a huge advantage.
Muscles will perform longer with short rests. Develop a skill at finding rest opportunities while climbing to greatly extend your endurance.
Push yourself and your ability with difficult routes. This means you will fall. Taking a fall correctly is one of the most important techniques to learn how to do safely, and will give you confidence to push yourself to your limit.
Finally, watch and learn from other good climbers. Practice good rock climbing technique every time you climb and your climbing performance will measurably improve.
The 10 Things You Need to Know Before You Go Rock Climbing
Hiking - sure. Biking - no problem. But rock climbing? That's one athletic adventure that has always seemed slightly beyond our reach. Dangling 45 feet from the ground, held only by a rope, sounds like a feat of Herculean strength we're not sure we possess.
1. Pick your poison.
2. Get geared up.
3. Learn the ropes.
4. Choose your route.
5. Engage your core.
6. Keep your arms straight.
7. Plan your climb.
8. Learn the lingo.
It's essential to communicate properly with your belay partner so you're both on the same page, Johnson says. Here are a few of thebasic climbing commands that you'll encounter:
Climber: "On belay."
Belayer: "Belay on."
Climber: "Climbing."
Belayer: "Climb on."
Climber: "Take." (if you want to take a break)
Belayer: "Got."
Climber: "Lower."
Belayer: "OK, lowering."
Climber: "Off belay."
Belayer: "Belay off."
9. Take a (safe) leap.
Huaraz at the foot of the Cordillera Blanca, is an open door to the paths and summits of the Cordilleras; it is also an ideal and lively base.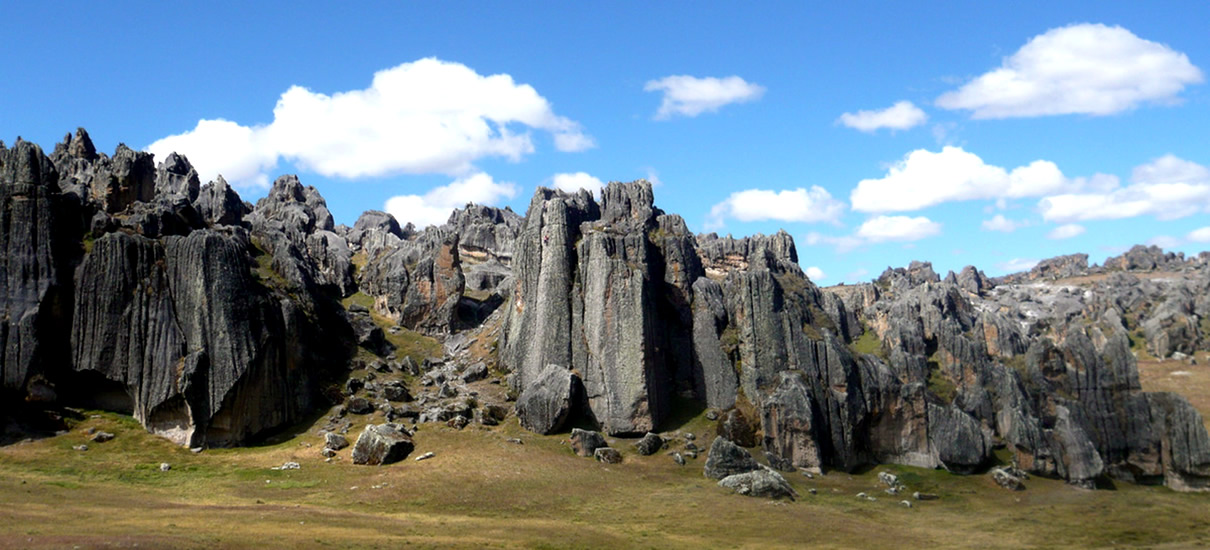 PERU AMAZING ADVENTURES ADVICE:
- Be sure to take out insurance (repatriation).
- Acclimatize by gaining height slowly, you will not gain any time by going too fast
- Take time over things so you don not forget the essentials.
- Have a good trip and many adventures, the summit and paths are waiting for you.
And last but not least we would like to mention that the success of our trip depends to a large extent on unpredicted events such as weather condition or personal reaction, so an adventurous spirit and good will are essential for the success of the expedition.
INSURANCE
We strongly recommend the purchase of an insurance plan to protect you from the unexpected. Below you will find several insurance resources. We are not experts on travel insurance and therefore ask that you please consult the insurance company with any specific questions. Examples of coverage available for adventure travel are outlined below.
If you choose not to purchase insurance, you assume full responsibility for any expenses incurred in the event of a medical emergency and/or evacuation, as well as for trip cancellation, lost luggage, etc.
Contact us if you need any further information, please