Peru Amazing Adventures Accurate Information About Climbing And Trekking In Shumaq Hirka Cordillera Blanca, Cordillera Huayhuash, Raura, Cusco, Puno, Arequipa And Bolivia, Ecuador
At the heart of the Andes, Peru has some of the best hiking on the continent – the variety of trails is downright staggering. The main trekking centers are Cordillera Blanca and cordillera huayhuash Cuzco and Arequipa in the southern Andes, and Huaraz in the north. Hikers will find many easily accessible trails around Peru's archaeological ruins, which are also the final destinations for more challenging trekking routes. Peru's most famous trek is the legendary Inca Trail to Machu Picchu, which you must book months in advance due to limited permits. If you haven't planned that far in advance, don't worry – there are many worthwhile alternative routes, as well as extraordinary hiking in other parts of the country. And it's not just about achieving alpine heights.
Try a jungle trek or descend to the depths of canyon country.
Huaraz at the foot of the Cordillera Blanca, is an open door to the paths and summits of the Cordilleras; it is also an ideal and lively base.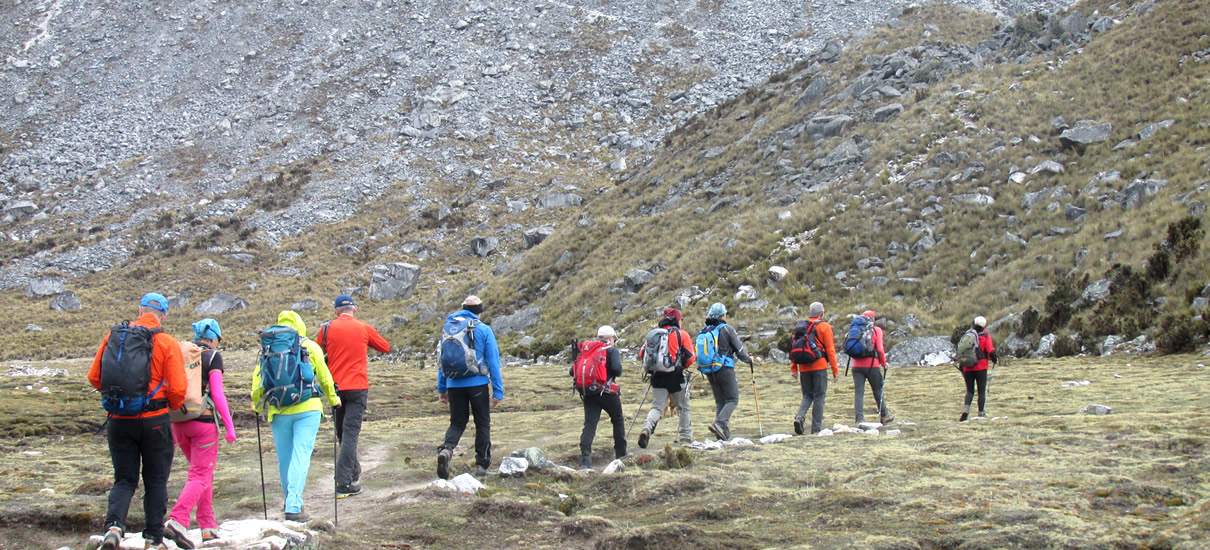 PERU AMAZING ADVENTURES ADVICE:
- Be sure to take out insurance (repatriation).
- Acclimatize by gaining height slowly, you will not gain any time by going too fast
- Take time over things so you don not forget the essentials.
- Have a good trip and many adventures, the summit and paths are waiting for you.
And last but not least we would like to mention that the success of our trip depends to a large extent on unpredicted events such as weather condition or personal reaction, so an adventurous spirit and good will are essential for the success of the expedition.
INSURANCE
We strongly recommend the purchase of an insurance plan to protect you from the unexpected. Below you will find several insurance resources. We are not experts on travel insurance and therefore ask that you please consult the insurance company with any specific questions. Examples of coverage available for adventure travel are outlined below.
If you choose not to purchase insurance, you assume full responsibility for any expenses incurred in the event of a medical emergency and/or evacuation, as well as for trip cancellation, lost luggage, etc.
Contact us if you need any further information, please.