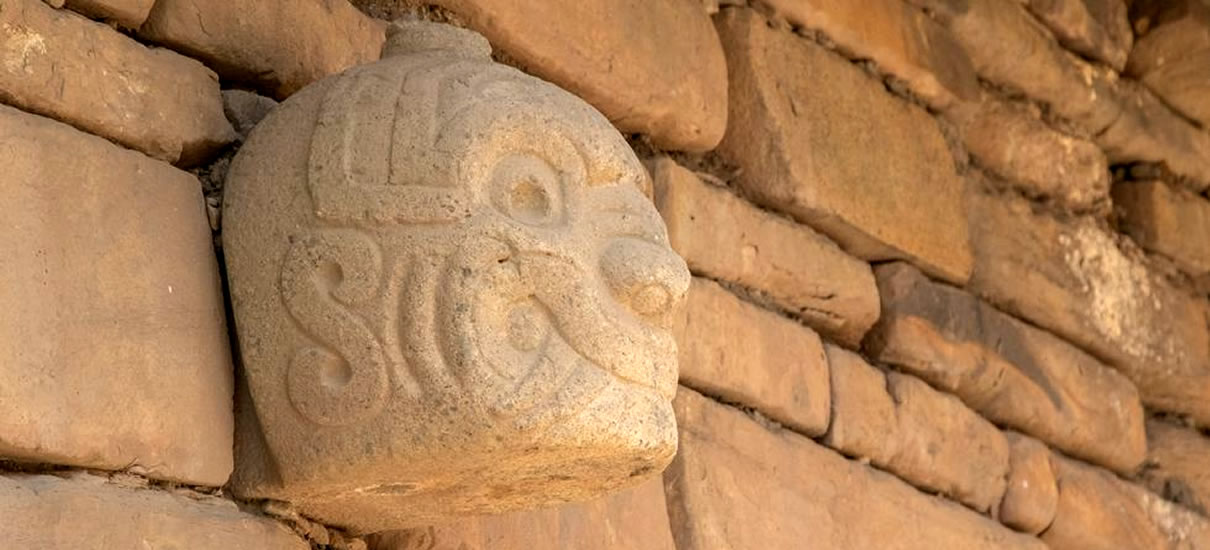 ARCHEOLOGICAL SITE LOCATED 109km SOUTH EAST OF HUARAZ
Driving east of Catac will bring you to Chavin, beside the archaeological monument of the same name, located on the eastern flank of the Cordillera Blanca in Huari province. On the highway one passes the light blue waters of the lake Querococha (3980m) full of trout, and then on through the Kawish tunnel (4516m) the highest point on the highway. Finally, the road descends to the Quercos thermal baths, 1.5 km from Chavin.
The people grow potatoes, corn and oca and make replicas of Chavin art in carved stone and ceramics. Most tourists find the Chavin archaeological remains (3200m) fascinating.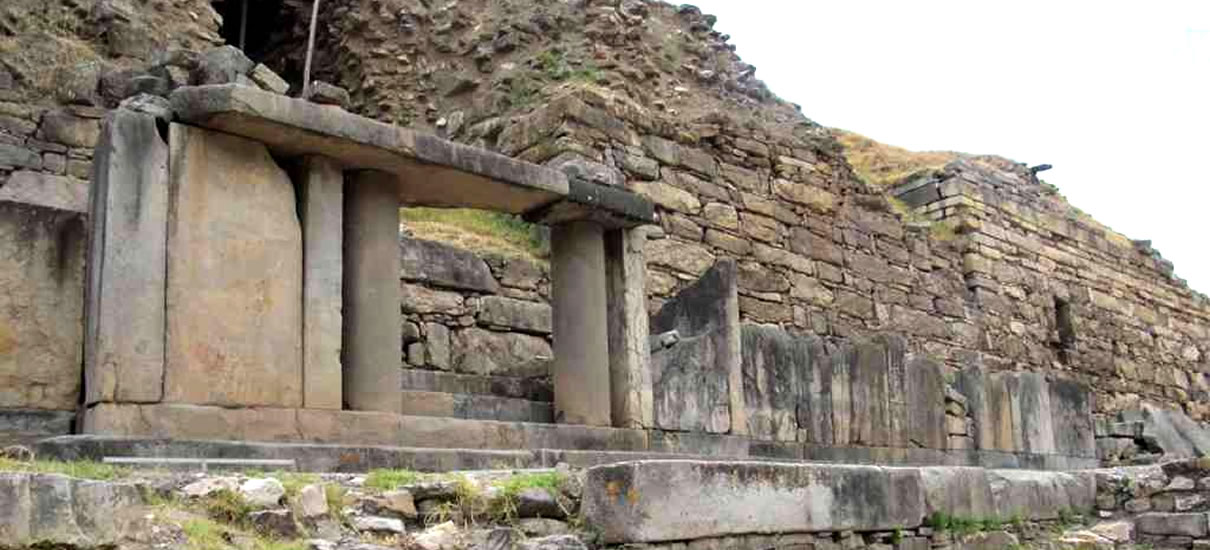 Early Horizon.-
The economy of this period was based on agriculture, corn and potatoes being the basic foods. The best known culture is Chavin (1200 -200 B C.) This period has been interpreted as one of expansion of a pacific religious cult, representing the first integration between the peoples of the coast, mountains and high jungle.
Chavin culture reached Ayacucho and Ica in the south and Lambayeque in the north.
CHAVIN ARCHAELOGICAL SITE
Located 109 km. Southeast of Huaraz, this impressive and mysterious pre-Inca temple was discovered by Peruvian Archaeologist JULIO C. TELLO in 1919. Its structures made of enormous blocks of stone contain many subterranean galleries and finally carved sculpture with designs of felines, bird are characteristic of Chavin iconography.