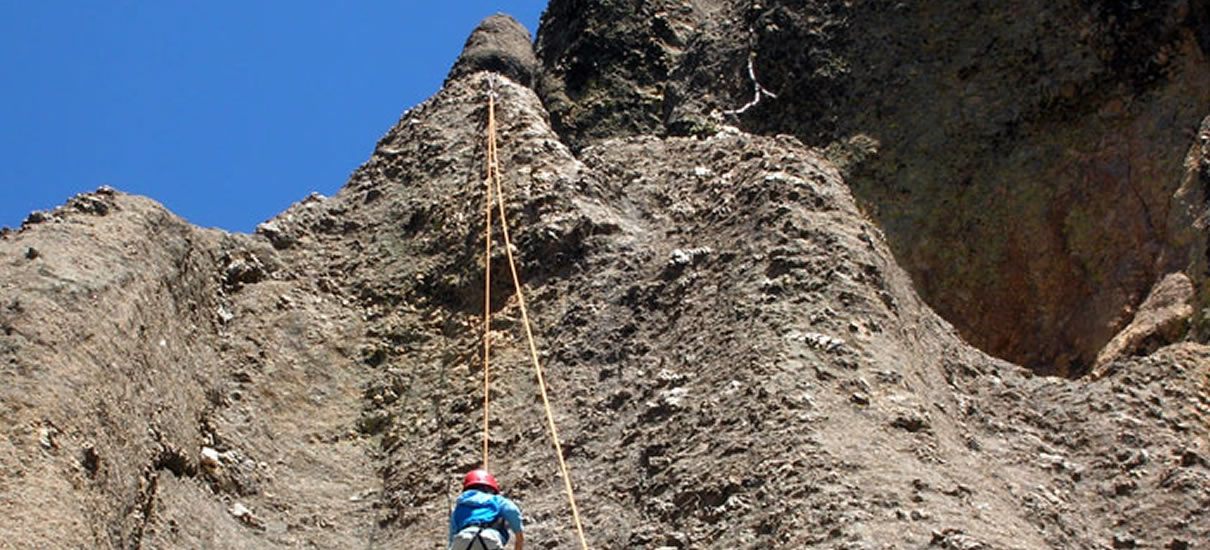 Peru Amazing Adventures Accurate Information About Climbing And Trekking In Shumaq Hirka Cordillera Blanca, Cordillera Huayhuash, Raura, Cusco, Puno, Arequipa And Bolivia, Ecuador
Toprope climbing is all about having fun, being outside, and climbing rock faces. Toproping offers the rock climbing experience with all the rewards but minimal risks. Toproping, simply put, is climbing a rock face with the climbing rope always anchored above you. If you fall, you usually only fall a few feet until the rope catches you, minimizing the risk of injury
Toprope Climbing is Perfect for Beginners
Toproping at an indoor climbing gym or outside on real rock is the first introduction to rock climbing for most people. Toproping is a great way to learn the basics of climbing movement, how to set up an anchor on the cliff-top, how to belay a climber and then lower her down, and how to have fun climbing. Toproping is ideal for beginners since they can concentrate on climbing movements and techniques rather than worry about the dire effects of gravity and falling. Advanced climbers often toprope hard routes to work on new techniques or just to do laps to build strength and endurance.
Huaraz at the foot of the Cordillera Blanca, is an open door to the paths and summits of the Cordilleras; it is also an ideal and lively base.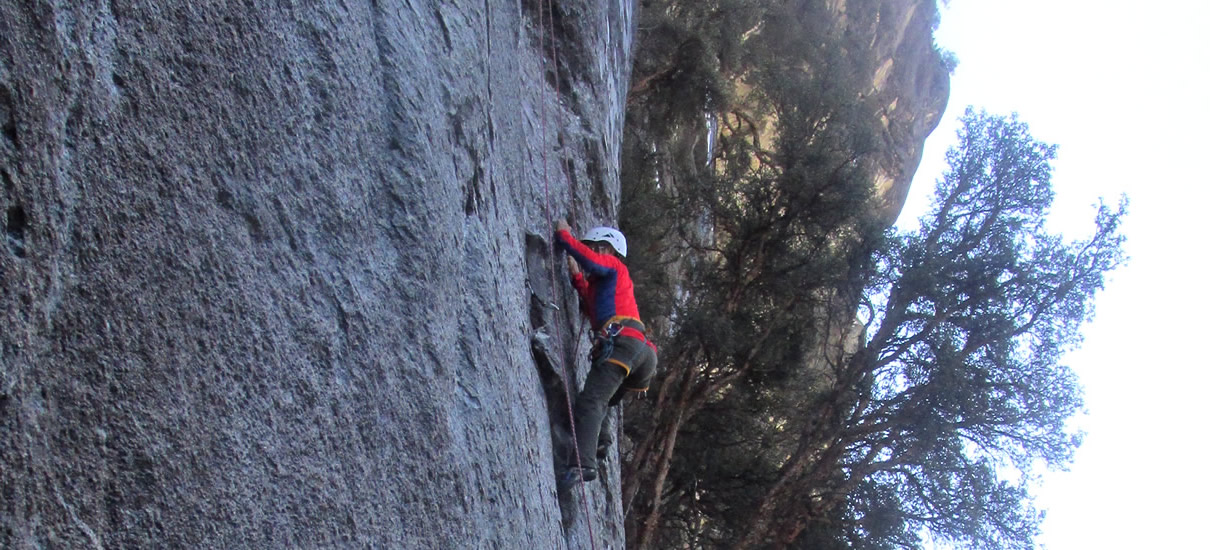 PERU AMAZING ADVENTURES ADVICE:
- Be sure to take out insurance (repatriation).
- Acclimatize by gaining height slowly, you will not gain any time by going too fast
- Take time over things so you don not forget the essentials.
- Have a good trip and many adventures, the summit and paths are waiting for you.
And last but not least we would like to mention that the success of our trip depends to a large extent on unpredicted events such as weather condition or personal reaction, so an adventurous spirit and good will are essential for the success of the expedition
INSURANCE
We strongly recommend the purchase of an insurance plan to protect you from the unexpected. Below you will find several insurance resources. We are not experts on travel insurance and therefore ask that you please consult the insurance company with any specific questions. Examples of coverage available for adventure travel are outlined below.
If you choose not to purchase insurance, you assume full responsibility for any expenses incurred in the event of a medical emergency and/or evacuation, as well as for trip cancellation, lost luggage, etc.
Contact us if you need any further information, please.