LAGUNA LLACA (4,500m).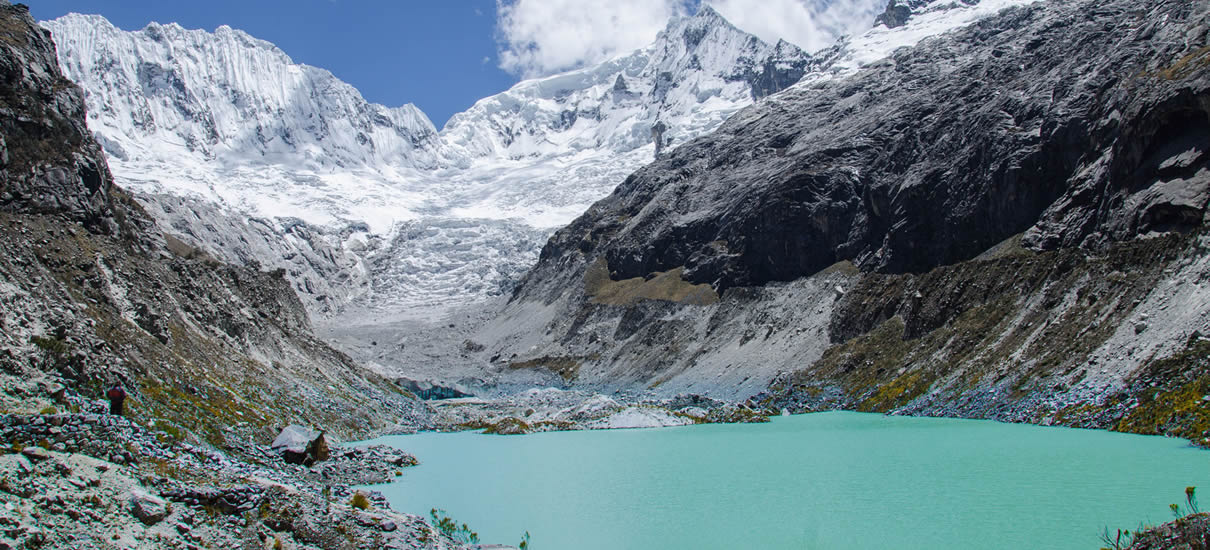 Cordillera Blanca Trek up to Llaca Valley, It is super to Help You for Acclimatize for the Trekking and Climbing
Time: Full Day
Grade: Easy to Medium
Altitude Max: 4500m/14,764ft
LLACA VALLEY
is located northeast of Huaraz at 4500m, the well-known training place of the Peruvian Mountain Guides Association, where just last year was built the new beautiful GUIDE SCHOOL. Ideal place for an acclimatization day, hike rated as easy to medium suitable for the first day walk. This hike gives you option to experience the Andean lifestyle and enjoy the nature mountain adventures.
The valley is surrounded by a lot of vegetation and magnificent glacier mountains like Ranrapalca and Ocshapalca, we also visit the glacier lake Llaca lake just bellow of these mounatins.
Our team of Peru Amazing Adventures will pick you up at your hotel then drive up for about 2 hours. Along drive we pass traditional Andean villages Marian, Cachipampa and Willka pampa meeting local quechua people on their traditional lifestyle, enjoying view of reach farmlands and see people working the land still by their hands with simple farm utensils. As we enter into the Llaca valley comes into view the impressive, breathtaking face of Ranrapalca 6162m/ 20,217ft.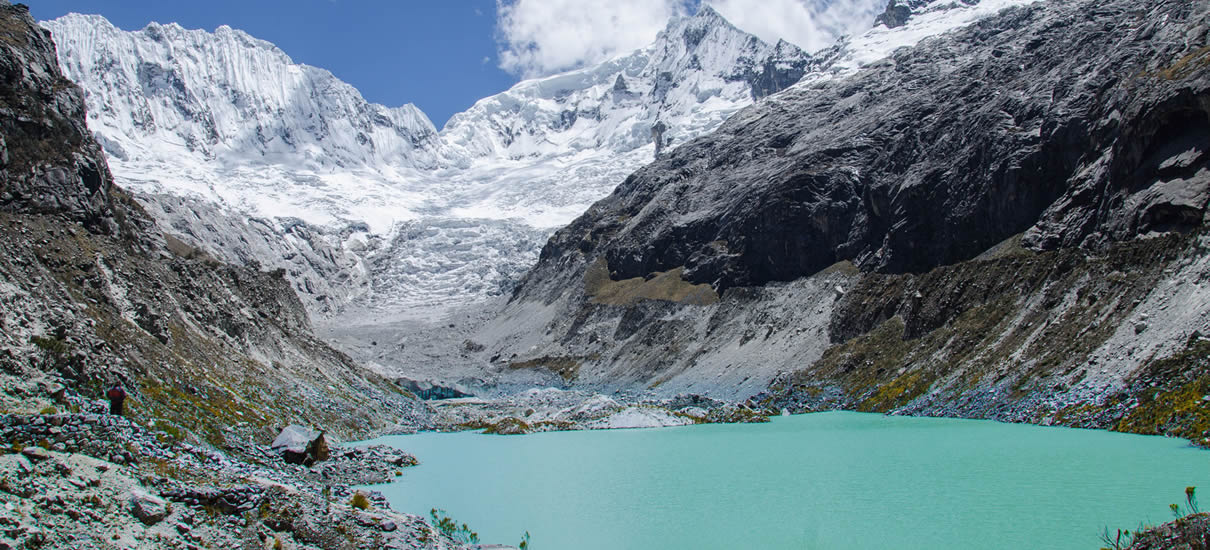 WEATHER CONDITIONS IN ANDEAN WINTER
The most favourable season for trekking and mountaineering is the Andean winter (mayo to September). In April and October the weather is more unpredictable, even rainy. The remainder of the year in the cordillera is the rainy season; there are often, however, periods of two to three days of good weather.
Wind: It is always present but generally moderate. Sometimes very high winds do occur, often localized and lasting several days.
Temperatures: Freezing point is generally around 4,800m. To summarize, the favourable weather period is very stable, and storms are virtually non-existent. However sometime very high winds may prevent any climbing.
Callejon de Huaylas is the classic hub for hiking, trekking and mountaineering is super Cordillera Blanca.
Perfect rock climbing routes and water ice - whole day.