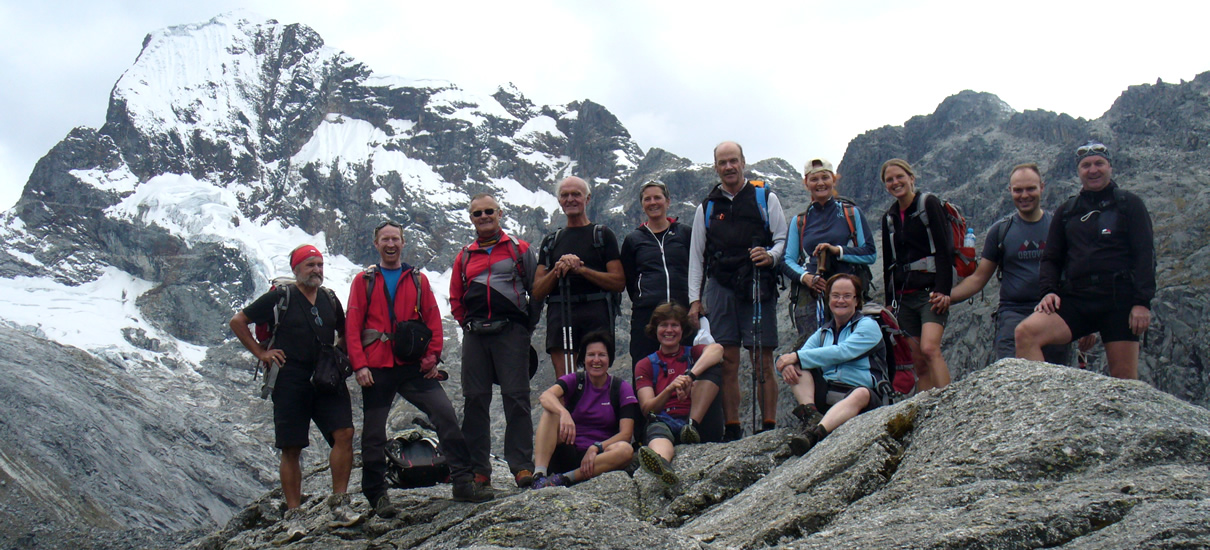 Super trek up to Laguna Churup, Prevent any health problems, for another serious trek
Time: whole Day
Grade: Medium
Altitude Max: 4450m/14,600ft
Fantastic Churup Lake, visit the popular Laguna Churup located at 28 km/17 miles east of Huaraz. This is challenging yet a fantastic acclimatization hike affording magnificent panorama views of Huaraz and the landscape around and the imposing peak of the Churup peak.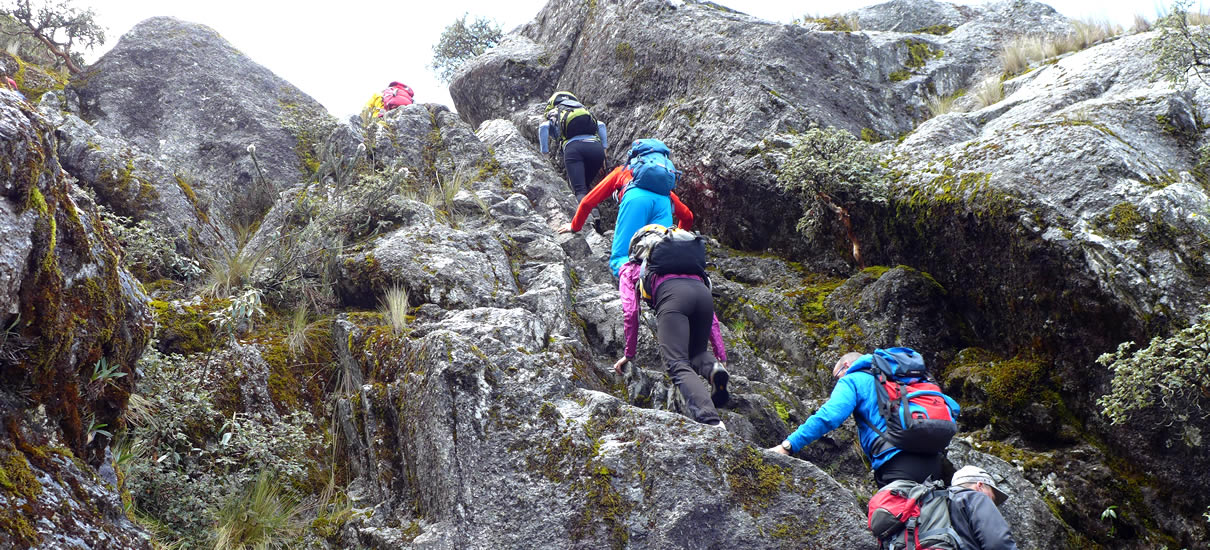 LAGUNA CHURUP
Lies at an altitude of 4450m in a big cirque with the snow covered Churup summit in the background. Typical for a cirque lake. Its water is extremely clear and has a deep blue colour near the edges of the lake.
Drive up on the paved road to the parking place at Pitec, a long drive we pass through traditional village of Unchus, Llupa and Huanca jirka with its traditional adobe houses and reach farmlands, there is opportunity to see local quechua people on their traditional clothes and working land with their hands.
Then as we reach Pitec, after checking with the Huascaran National Park tikets, start ascending following the path over the long ridge. After about 2 hours you reach a steep an rocky part, to the left of the water fall. From there, you reach Laguna Churup after a quite intimidating 45 minutes climbs.
This climb can be a real challenge climb, to avoid this steep part, there is an option to climb more to the left where is a kind of metal rope that helps to climb. Then as you arrive to the lake will be impressed for the beautiful view of the lake and landscape sourrounded.
Drink only bottled or previously boiled water.
Avoid eating at street food stalls.
Prevent altitude sickness or soroche by resting on your first day in Huaraz and eating sparingly.
Drink coca leaf tea if you are traveling to the highlands or jungle, take waterproof clothing and insect repellents