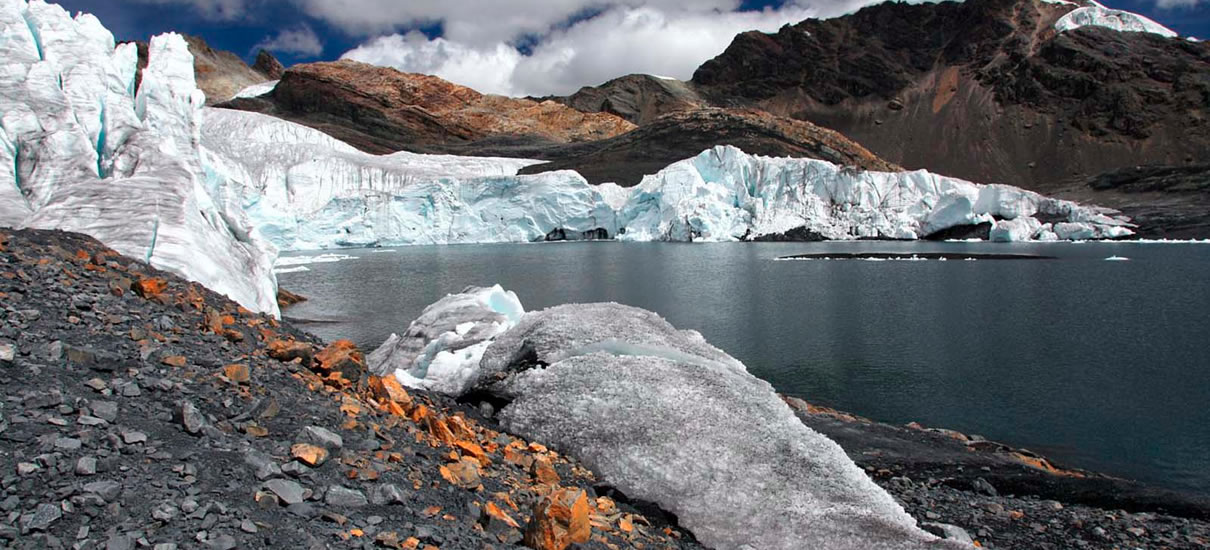 CORDILLERA BLANCA PERU ACCLIMATIZATION DAY HIKES
MOVE TO NEVADO PASTORURI THIS WILL BE A HARD AND DEMANDING DAY, BUT WILL GREATLY ASSIST OUR ACCLIMATIZATION AS WE PUSH UP TO 5,000M TOUCH THE SNOW
One of Huascaran national parks main attractions is being threatened due to global warming.
Cordillera Blanca is the highest tropical mountain range in the world. it reaches across 180 km dividing the eastern and western slopes of the Andes, from north to south.
It also part of the cordillera of the Andes. Which extends from Venezuela to Argentina and Chile, all along South America.
This tour to the Pastouri Glacier is one of the most popular adventures in Huaraz, Peru. You need only one day to get to Pastoruri Glacier where we will be in contact with the ice. En route we make many stops like Ticapampa (small town), aguas gasificadas, puya raymondi (big plant), Pumapashimin Lake and finally the Pastoruri Glacier.
This tour start at 7:00 in the moorning, in this tour we will enjoy the nature, we will be in contact with the ice and in the rout we will make many stops.the first stop is in ticapampa to take breakfast or drink coca tea to prevent the altitud sickness, the second stop is in Aguas gasificadas which is like water with gas, then we continuis and make a stop in Puya Raymondi wich is a plant that can grow up to 11 meters.the fourth stop is in PumapaShimin lake, is a small lake that changes color with the position of the sun. The last stop is in pastoruri Glacier, the principal atractive, we need to walk 1 hour aproximately to get there, we stay 30 minutes to be in contact with the ice.after that we return and we have lunch in ticapampa and finally we well be in Huaraz at 5:00 pm.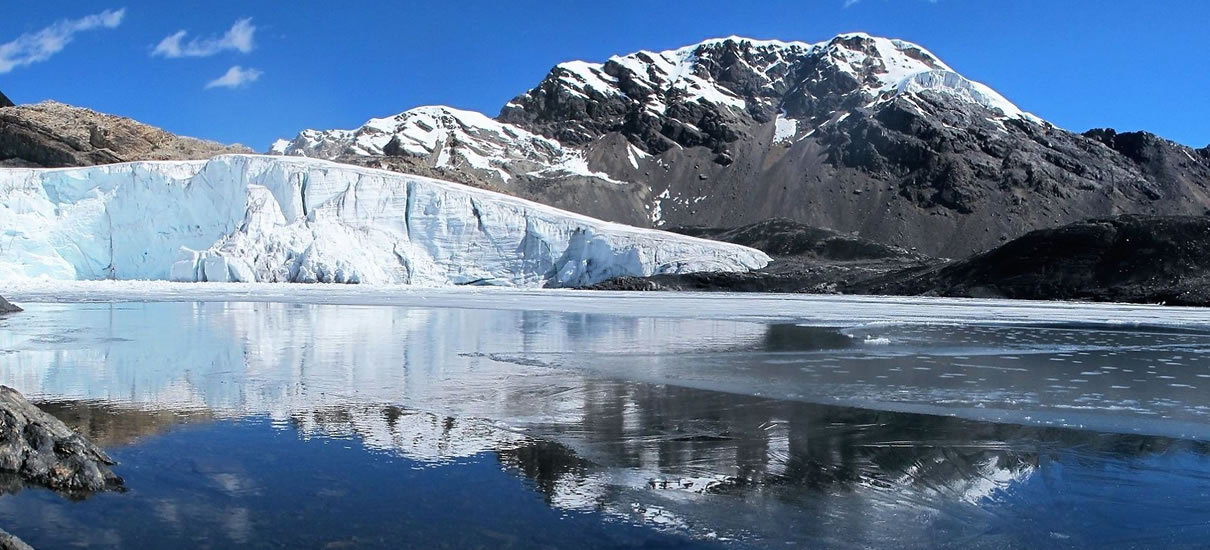 Nevado Pongos 5680m.
Huarapasca mountain 5414 m.
Pastoruri view.
The Puya Raimondi, also known as cunco, santon, or ckara, is the most representative plant species in the HNP and grows in stands at elevations between in Peru central and southern Andes as well as the Peruvian-Bolivian altiplano. Peruvian departments with the largest puya populations are Ancash, Ayacucho and Puno.