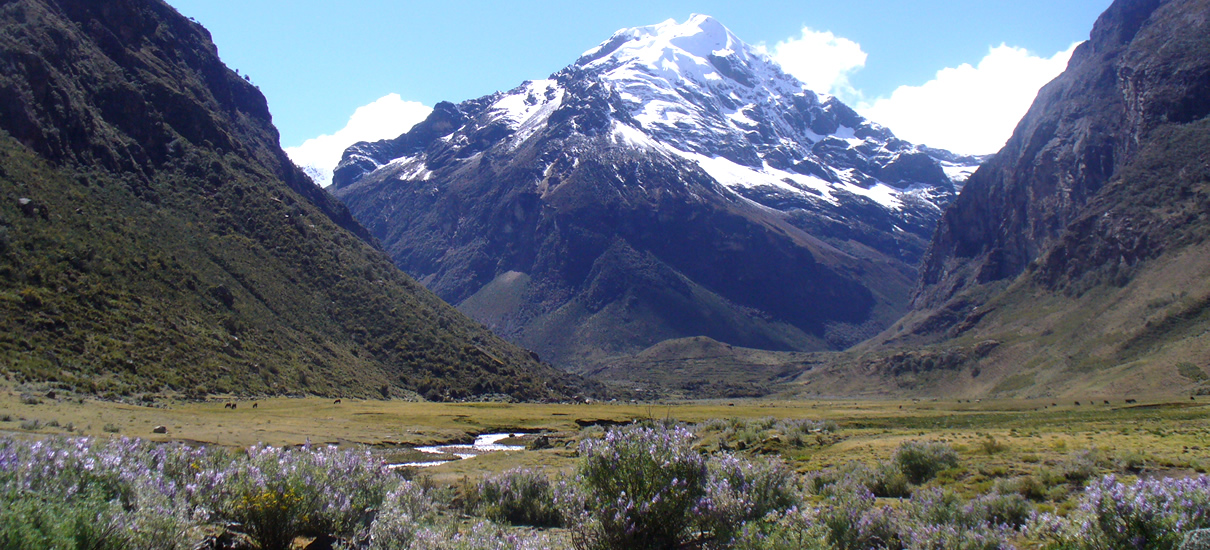 Acclimatizing to altitude In order to carry out trekking, mountaineering without any later problems, it is necessary to acclimatize your body to the altitude; this acclimatizing is a very peculiar process that may vary greatly from person to person. In any case, it is advisable to spend the first few days at between 3100 - 4400 meters before undertaking excursions to progressively greater altitudes. A good appetite, regular sleep and no pains or health problems are good signs of being acclimatized.
ALTERNATIVES:
Laguna Churup Quillcayhuanca and Cojup 3 Nights 4 Days
Quillcayhuanca Cojup 2 Nights 3 Days
Quillcayhuanca Climb Maparaju and Andavite 4 nights 5 days
Quillcayhuanca Cojup Nevado Ishinca climb and Ishinca Valley 5 Nights 6 Day
Only Quillcayhuanca 1 nigths 2 days.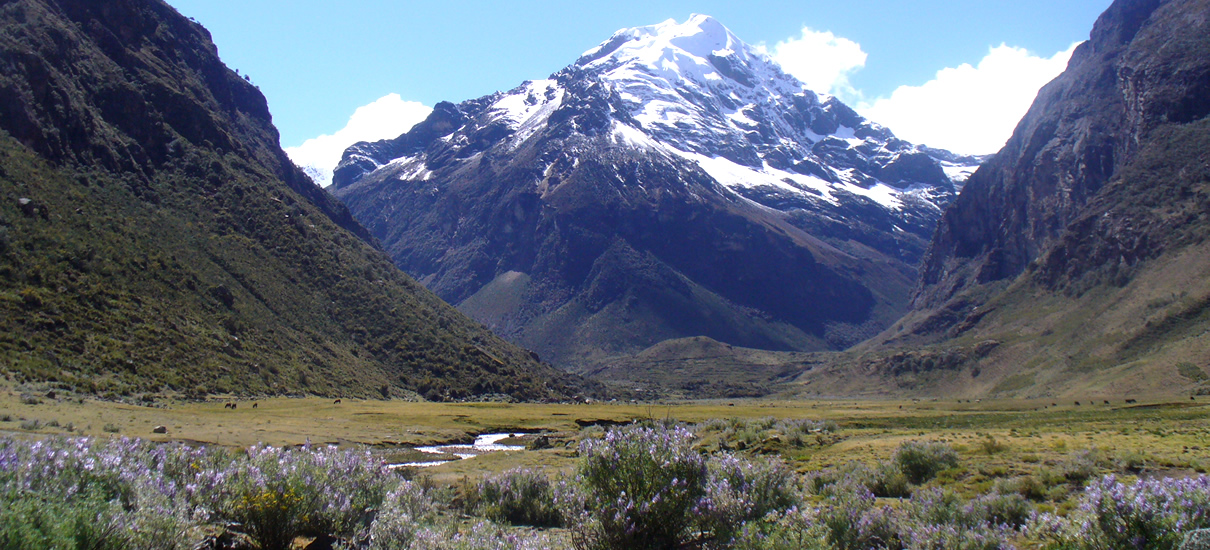 Tourist sports activities above 5500m demand very careful acclimatizing, avoiding any sharp changes of altitude, which tend to drain you of physical effort. This is a trek for acclimatization, ideal for person who practices media montaña; the trek becomes progressively more demanding.
This trail offers magnificent view of Andavite, Cayesh and Maparaju. You will have a chance to see condors on this route, as well as pre-Inca ruins at Nuevo Tambo. It is necessary to bring suitable clothing for trekking. As the route takes you through choku pass 5200m. To Cojup after Ishinca perpetual snow. You can add several ascents to the itinerary, such as Urus and Tocllaraju.
Nevado Maparaju (5326 meters)
Quechua word 'Maparaju' can be translated as Dirty Mountain or Dirty Ice, is considered one of the easiest to climb in the Cordillera Blanca. The approach, says Jorge Clemente Vargas, is from the Quilcayhuanca ravine to base camp in the Cayesh ravine (4,050 meters). It offers a great view from its summit, from which you can see part of the Conchucos ravine.
For further information contact us please.