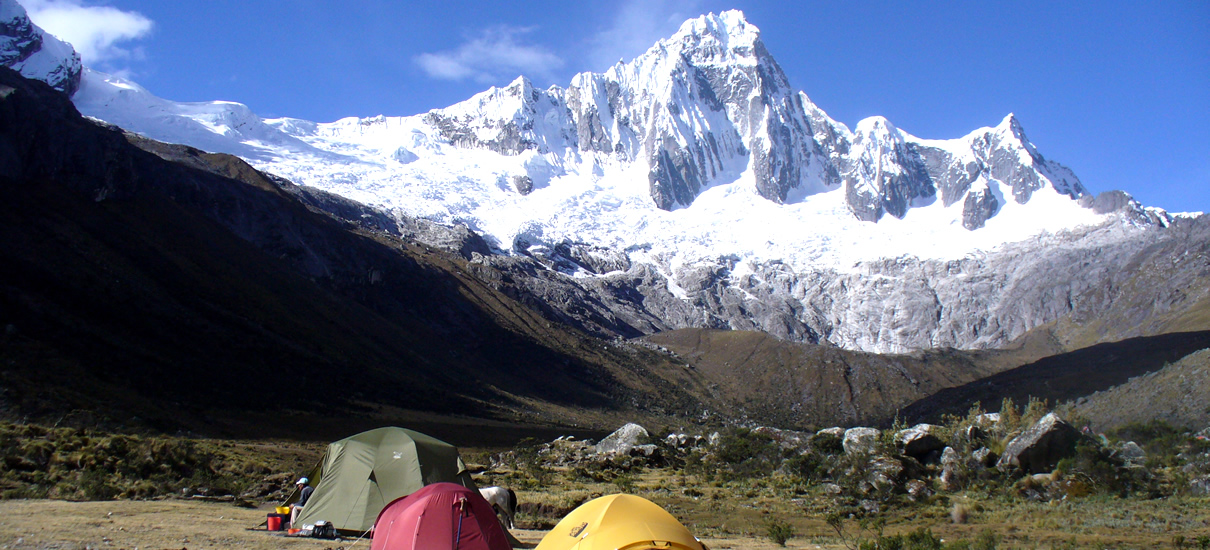 Duration: 4 nights / 5 Days
Maximum Height: 4.780 m (Portachuelo pass
Difficulty: Moderate
Caraz - Santa Cruz trek and climbing Pisco Mountain 7 to 8 days.- Huaraz - Santa Cruz trek and Cedros Alpamayo trek 11/12 days
This trek is one of the most famous hiking routes in the Cordillera Blanca, due to its spectacular panoramic views, beautiful lagoons of crystalline clear waters, andean flora and fauna. There are countless trekking and hiking trail passing through beautiful valleys with lakes and impressive waterfalls and vertical rock faces, and crossing passes that reach 4850m in altitude. Among the many trekking options is the famous Santa Cruz LLanganuco, Ulta trek, one of the most highly rated short treks anywhere in the world.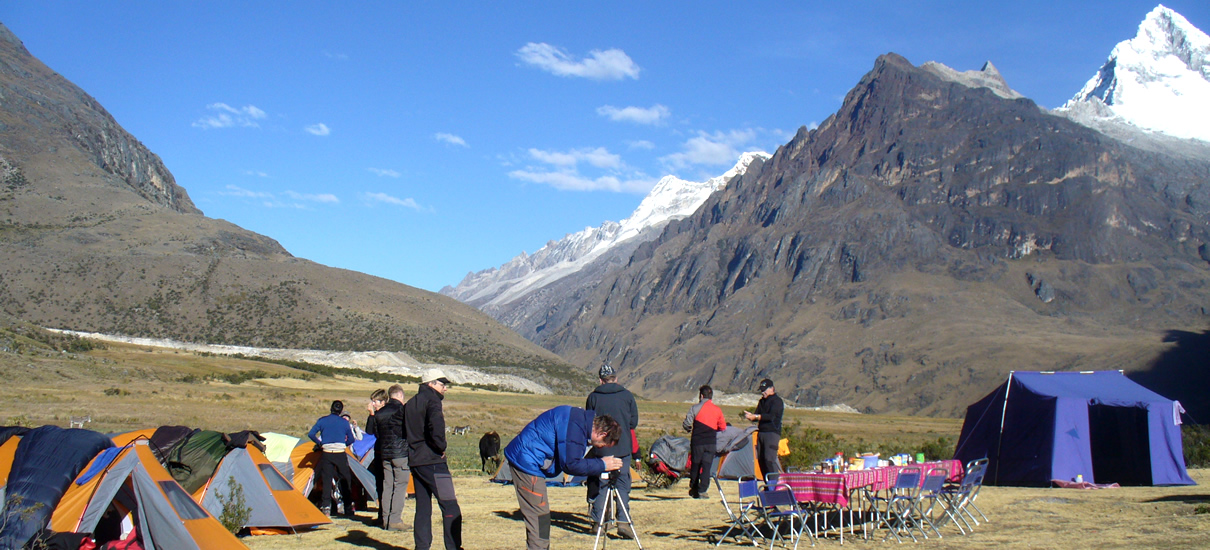 ITINERARY:
Day 1.- Transfer Huaraz - Cashapampa 3 hours walk up to LLamacoral 3,800m 4/ 5 hours.
Day 2.- Llamacoral - Optional Arhuaycocha 4,350m - Tahullipampa camp 4,250 5/6 hours
Day 3.- Walk up to Cerro Sentillo 5,000m optional or hiking 3/4 hours.
Day 4.- Tahullipampa camp - Punta Union pass 4,750 - Quenuapampa camp 3,800m 7/8 hours.
Day 5.- Quenuapampa - Vaqueria on foot - after by car to Portachuelo pass 4,800m - Llanganuco´s lake - Huaraz.
Huaraz from - Cashapampa - Colcabamba - Ulta Valley - Huaraz 6 to 7 days.