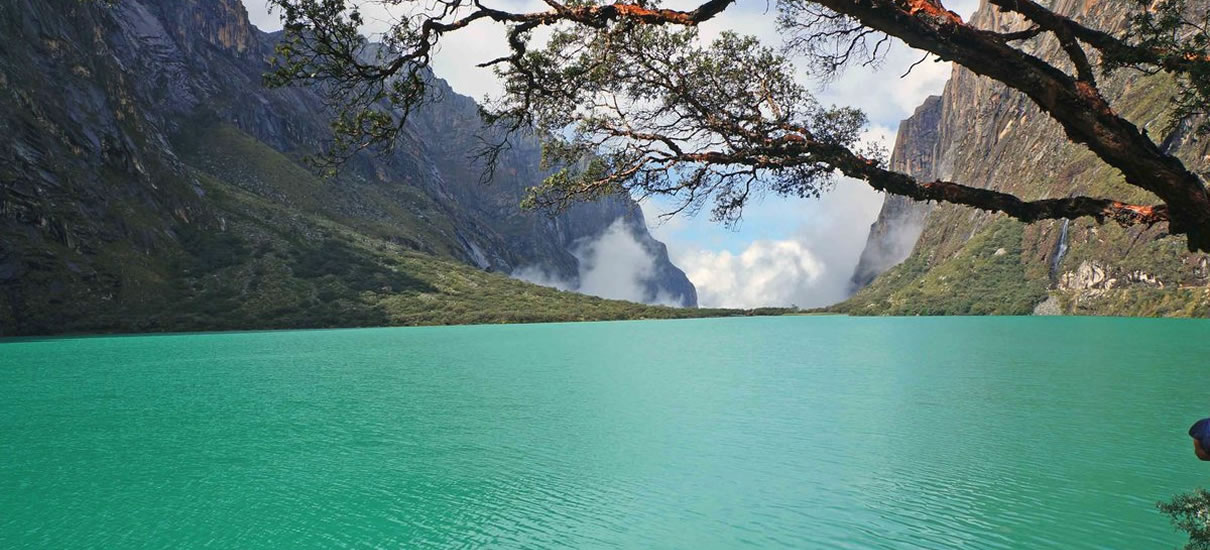 A dirt road goes up the Llanganuco Valley to the two lovely lakes such as Chinancocha and Orconcocha about 4 hours from Huaraz to Paso Portachuelo Portachuelo Pass is about 50 km east from new Yungay. There are great views of the giant mountains from Portachuelo Pass. The route passes through high altitude fields and villages, such as Shilcop, Huashao and Humacchuco. In Humacchuco, there are Arrieros and burros for hire for trekking Llanganuco to Santa Cruz or Ulta and trek Alpamayo. Climbing Pisco, Yanapaqcha and Chopicalqui.
A control post is located at the entrance of the Parque National Huascaran, where visitors fees are paid. On entering the Park, one can see stands of Quenuales, aliso, stqpa and perjil trees on the banks of the Shaqsha River that reach up to almost perpendicular rock formations.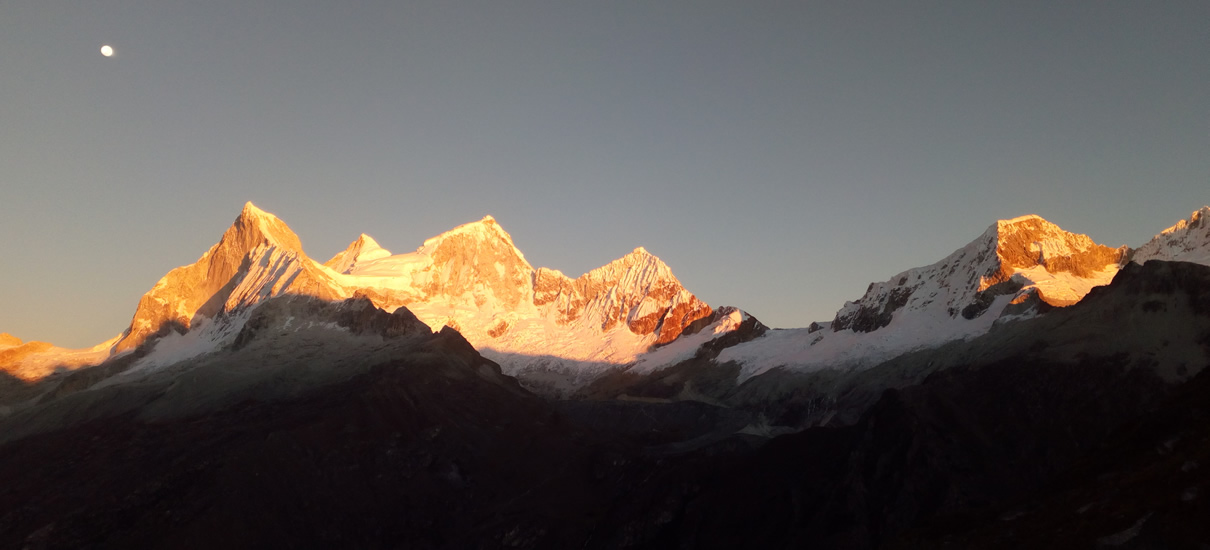 There are the yellow, orange and red flowers of the bromelias (hueclla). For those wishing to get away from the formal tour, the sign for the Mellisho Bridge is the beginning of a walk along the Maria Josefa footpath, which takes about an hour and a half to reach the first CHINANCOCHA Lake 3850m.and then ORCONCOCHA 3863m. And after 25 km we will get PORTACHUELO Pass 4800m.Offer scenic panorama, And then return trip down offers the visitor a completely different view.
We started to climb up into the Cordillera Blanca, stopping to pay our entrance fee for the Huascarán National Park / Parque Nacional Huascarán at Llanganuco, before driving alongside the lovely milky blue-green waters of the Llankanuku Lakes.
As we zig zagged up to the Paso Portachuelo / Llanganuco Pass (4,767m / 15,640 ft), Luis pointed out the local landmarks: Chinanqucha (the mother lake) and Urqunqucha (the father lake) and their 'son' between them, the peaks of Huascarán (6,768 m / 22,205 ft), Chopicalqui (6,354 m / 20,846 ft), Pisco (5,752 m / 18,871 ft), Huandoy (6,395 m / 20,980 ft), Chacraraju (6,108 m / 20,039 ft) and Yanapaccha (5,460 m / 17,910 ft),